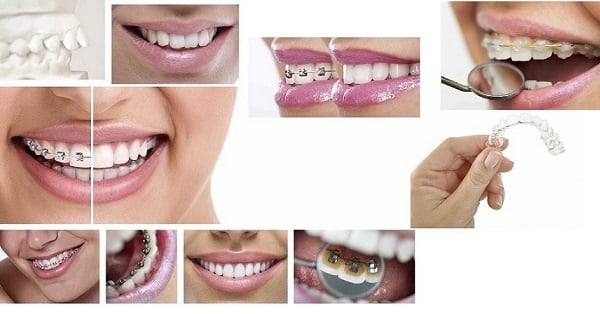 Free Orthodontic Consultation Melbourne
Review your dental and medical history forms.
Provide a complete oral and facial orthodontic assessment to determine which treatment is best in your case.
Gap-free or bulk bill your orthodontic Xrays for further assessment and cephalometric analysis.(Optional)
Take a Free 3D Scan of your teeth and show you the treatment's final outcome before starting your treatment
Help you create a customized treatment plan (optional).
Discuss all financial information, insurance options, and interest-free payment plan options
Orthodontic Consultation Highlights
Free Orthodontic Consultation and assessment with a specialist orthodontist (not treatment coordinators).
Free or gap-free 3D teeth scans and live simulations. See results before you start your orthodontic treatment.
All Choice of braces types available: metal, ceramic or white, clear Invisalign, Spark, invisible or lingual braces.
Gap-free or bulk bill X-rays.
Interest-free and no deposit payment plan and financial options discussion with our treatment coordinators.
Treatment Quote and queries
Finally, once everything is finalized, we will provide you with a written treatment quote and payment options for all types of braces to help you choose the best braces option for your orthodontic treatment needs. We will be more than happy to answer to queries you might still have after your appointment via email and over the phone at 03 98986530.
During your initial complimentary consultation, our specialist orthodontists try to answer all your questions based on leading orthodontic clinical research.
what braces system would suit me? i
nvisalign, lingual, ceramic, self-ligating, metal braces.
We compare all treatment types such as Invisalign, metal, ceramic, self-ligating and lingual invisible braces and recommend you the best option based on your dental needs, case complexity, lifestyle choices, treatment time, and budget.

Extraction vs non-extraction what are my options?
Each orthodontic case is different. We analyze your skeletofacial issues and recommend the best treatment option. In some cases, teeth extraction is required and in others teeth can be straightened without the need for teeth extraction. Our main aim is always to restore optimum facial harmony and correct your bite to its best occlusion. With the new intraoral digital scanner technology we can scan your teeth and run multiple 3D simulations to compare teeth extraction versus non-teeth-extraction scenarios to help you decide your treatment course.
Can I see my treatment stimulation results before starting treatment?
Yes, we have the latest digital scanner technology available,- so we can show you exactly what your teeth will look like after treatment. We take a digital scan of your teeth and show you how your teeth will move during your treatment stages. Patients find it comforting to see their treatment results before even starting out the treatment.
Surgical Vs Non-surgical Treatment?
Some orthodontic cases may require surgical orthodontic treatment (jaw surgery) for ideal results. In this scenario, we provide our opinion on what percentage of correction if possible can be achieved by non-surgical treatment vs Surgical treatment and compare the risks and benefits between surgical and non-surgical treatment options.

Do you do treatments like Myobraces or Fast braces?
No, we do not provide treatments like Myobraces or Fastbraces due to a lack of clinical evidence. There is no clinical evidence available to support these systems and their claims.
Can my child be treated with orthodontic plates?
We do offer early orthodontics options for children aged between 6- and 11. This is often called early interceptive or phase 1 orthodontics. Our specialist orthodontists will help you understand the underline problem and formulate a suitable plan for your child.
Can I have a second opinion after my consultation?
Getting orthodontic treatment is a major decision; if you are not sure you can always seek a second opinion. It is important that any second opinion is from a specialist orthodontist.

What happens after the initial consultation?
You're one step closer to achieving your beautifully straight smile! After your consultation, we will schedule your second appointment to start out your orthodontic treatment. During the second appointment, your orthodontic appliance is placed on your teeth. Usually, this appointment takes up to 90 minutes and is pain-free. If you require any tooth extractions or general dental work prior to your orthodontic treatment, you are booked with a general dentist and then with an orthodontist to place your orthodontic appliance.
Scheduling Appointments
Visiting our orthodontists about every six to eight weeks will be an important part of your orthodontic treatment. Our practice will work with you to make sure that your appointments are as convenient as possible. When scheduling appointments, please let us know what days and times work best for you. After, school and weekend appointments are also available to suit your lifestyle. With our sophisticated Smile Avenue Orthodontist app you can simply schedule your own appointment via our mobile app.
For free Consultation, Bulk Bill X-rays, affordable prices, detail cost, and interest-free payment plans click here.
Terms and Conditions
Free Consultation: We provide the first free consultation item numbers 014 and 015 (consultation and Extended Consultation) with our doctors for all new patients. Your consultation does not include any X-rays required for diagnostic purposes. If you have any dental insurance we offer No gap orthodontic X-rays with no out of pocket costs to our patients. Please note for treatment stimulation 3d scan is also gap-free if you have a private dental cover.
'Any surgical or invasive procedure carries risks. Before proceeding, you should seek a second opinion from an appropriately qualified health practitioner'.