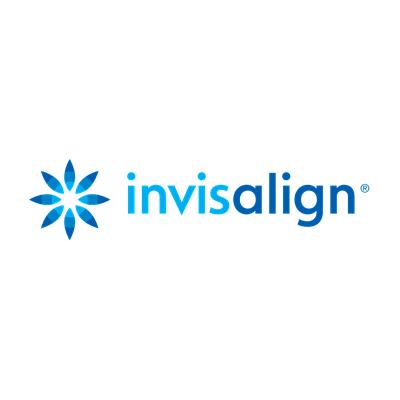 Best Invisalign Treatment in Melbourne
Our Specialist orthodontic team has been attending Invisalign Workshops and Conferences in Melbourne, Australia and in the Asia Pacific with the highest certification in treating complicated cases using Invisalign. These workshops and certificates aim to review complicated orthodontic cases treated using Invisalign clear aligner system. With the advancement in technology desired results can be successfully achieved in treating complicated orthodontic cases using Invisalign clear aligner system. Our team has a very in-depth understanding of Invisalign biomechanics and years of experience giving you the desired outcome.
Case selection is importing for Invisalign treatment, we offer a full suite of orthodontic braces systems. For complicated cases, a detailed assessment is required for treatment planning and bracket system selection.
Please note, the outcome of your Invisalign treatment will directly dependent on knowledge of orthodontics of your treating clinician. No two clinicians can render the same Invisalign results. It is important you choose a provider with a sound understanding of biomechanics and tooth movement. The clinician should be able to work with all kinds of orthodontic systems including Invisalign to provide you right unbiased treatment choice specific to your case.
Our Team has been involved in comprehensive research comparing Clear Aligners Vs Fixed Orthodontic Systems (Braces). Latest to the addition Our Orthodontic team alongside with American Orthodontists have published Research in the American Journal of Orthodontics and Dentofacial Orthopedics regarded as the best orthodontic research journals in America in Feb 2018. The research involved 71 randomized patients with different orthodontic appliances in active treatment over 18 months and the level of oral hygiene was compared. The research was aimed to determine which orthodontic appliance works best in maintaining Oral Hygiene.
Research Abstract referenced from PubMed:-
Which orthodontic appliance is best for oral hygiene? A randomized clinical trial.
INTRODUCTION:
Clear aligners and to a lesser extent self-ligated brackets are considered to facilitate better oral hygiene than traditional fixed orthodontic appliances. This 3-arm parallel-group prospective randomized clinical trial compared the long-term and short-term effects of clear aligners, self-ligated brackets, and conventional (elastomeric-ligated) brackets on patients' oral hygiene during active orthodontic treatment.
METHODS:
Seventy-one participants (41 boys, 30 girls; mean age, 15.6 years) undergoing orthodontic treatment were randomly allocated through a computer-generated randomization schedule to one of the groups based on the choice of intervention: Clear Aligners (CLA) (Align Technology, San Jose, Calif) (n = 27), preadjusted edgewise fixed appliance with self-ligated brackets (SLB) (Carriere, Carlsbad, Calif (n = 22), or preadjusted edgewise fixed appliance with elastomeric ligated brackets (ELB) (Ortho Organizers Inc., Carlsbad, CA) (n = 22). For each participant, the primary outcome, plaque index (PI), and secondary outcomes, gingival Index (GI) and periodontal bleeding index (PBI), were measured at baseline (T0), after 9 months of treatment (T1), and after 18 months of treatment (T2). Blinding of the clinicians and the patients to the intervention was impossible. It was only done for outcome assessment and for the statistician. Ten participants did not receive the allocated intervention for various reasons.
RESULTS:
The means and standard deviations of PI at T0 (CLA, 0.50 ± 0.51; SLB, 0.65 ± 0.49; ELB, 0.70 ± 0.73), T1 (CLA, 0.83 ± 0.48; SLB, 1.38 ± 0.72; ELB, 1.32 ± 0.67), and T2 (CLA, 0.92 ± 0.58; SLB, 1.07 ± 0.59; ELB, 1.32 ± 0.67) were similar. The odds ratio (OR) for plaque index (0 or ≥1) comparing SLB or CLA to ELB was not significant. OR for SLB vs ELB = 1.54 at T0 (95% CI, 0.39-6.27), 0.88 at T1 (95% CI, 0.03-24.69), and 0.83 at T2 (95% CI, 0.02-27.70); OR for CLA vs ELB = 1.07 at T0 (95% CI, 0.30-3.88), 0.24 at T1 (95% CI, 0.01-1.98), and 0.17 at T2 (95% CI, 0.01-1.71). However, the odds ratios comparing CLA with ELB for GI (OR = 0.14; P = 0.015) and PBI (OR = 0.10; P = 0.012) were statistically significant at T1.
CONCLUSIONS:
In this prospective randomized clinical trial, we found no evidence of differences in oral hygiene levels among clear aligners, self-ligated brackets, and conventional elastomeric ligated brackets after 18 months of active orthodontic treatment.
REGISTRATION:
The trial is registered at ClinicalTrials.gov (NCT02745626).
Link to the original Article.
https://www.ajodo.org/article/S0889-5406(17)30861-2/abstract
Our Team has adopted a research-based approach and have an in-depth understanding of Invisalign Biomechanics to gives to the very best treatment outcome. We provide complimentary Free Invisalign Consultation and Interest-free affordable payment plan options. If you want to know what is the best results you expect from an Invisalign treatment call us on 98986530 to make an free appointment.
Free Consultation, Gap Free Orthodontic Xrays, Affordable prices and Interest-free payment plans click here.