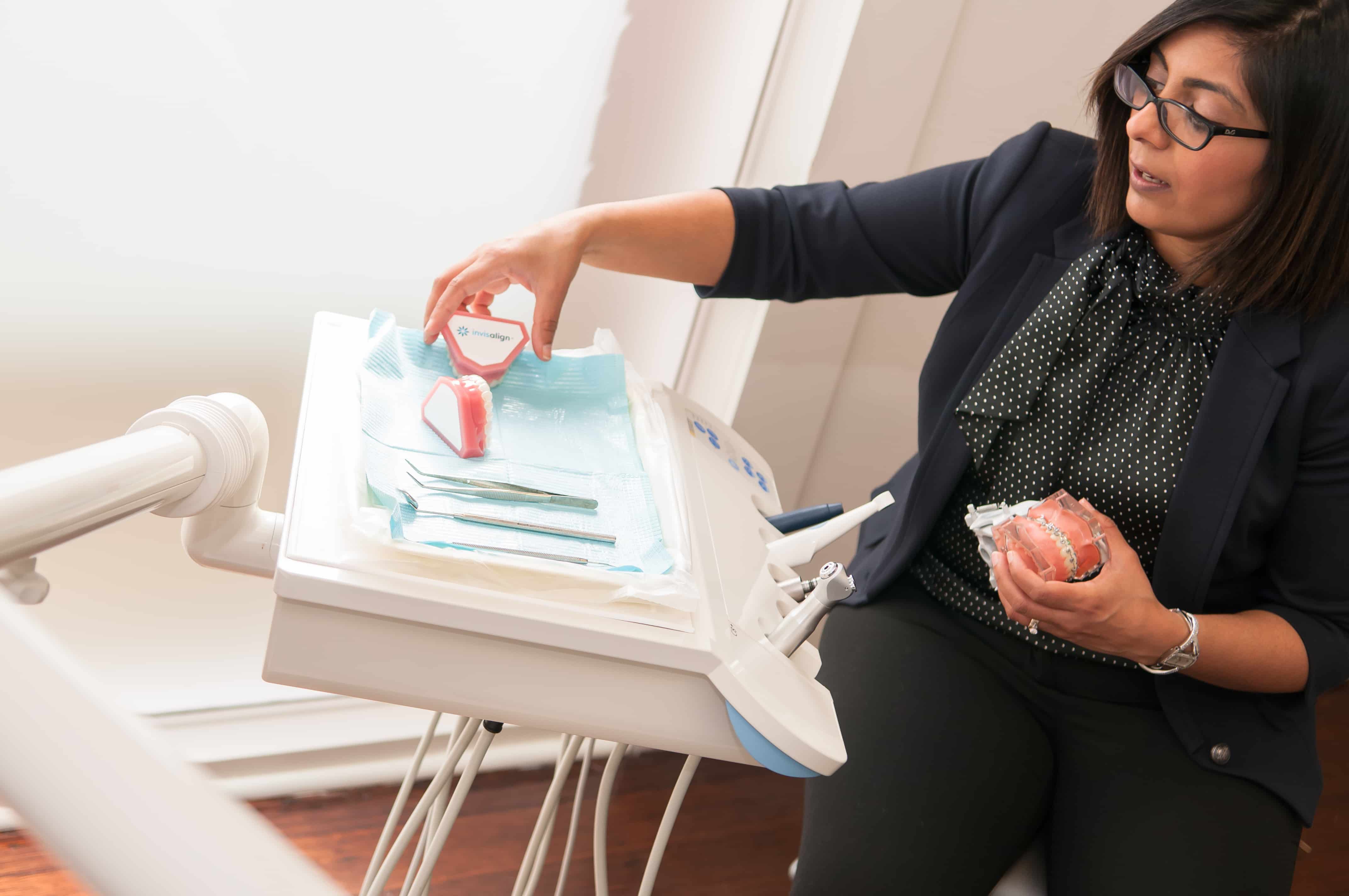 What is the cost of Invisalign Treatment Melbourne Smile Avenue Specialist Orthodontists?
At smile avenue specialist orthodontists, we offer a complete Invisalign treatment package which could range from $3000-to $7900, depending upon case difficulty and duration of treatment. The cost includes all ongoing appointments, refinements (finishing during Invisalign treatment), pre-orthodontic X-rays, impressions, ceph analysis, and emergency appointments. The first set of post-treatment retainers (clear and fixed), valued at $1200, is included in your treatment cost. Typical payment plans include a deposit payment, then between $200-$350 per month for 18 months course. These are interest-free payment plans. We also include free itero 3d teeth scan included with your treatment cost valued at $395. See you live 3d teeth movement through the different stages of your treatment plan before starting your treatment. We offer free initial Invisalign assessment with a registered specialist Invisalign orthodontist, not with any treatment coordinators/consultants/therapists.
Free Invisalign orthodontist consultation
Free 30 minute comprehensive orthodontic assessment
Treatment options risks & benefits
Invisalign comparison with other systems
No-Gap Xrays with any private dental cover valued $220.
Bulk-Bill Xrays with eligible medicare
Free 3d itero teeth scan valued at $395.
Financial Information
Invisalign i7-Complex cases
$3000-$7900
Initial deposit of $500-$2500
No deposit payment plans also available
No gap orthodontic x-rays with any dental insurance valued at $220
Bulk-Bill x-rays with eligible Medicare.
Free 3d itero teeth scan valued at $395( included)
Ceph analysis, pictures valued at $180 (included)
Interest-free monthly repayments plan (included)
Post-treatment retainer valued at $1200 (included)
Free post-treatment records, X-rays review appointment valued at $300 (included)
Treatment by Senior Specialist Orthodontists
2.5% upfront payment discount & Family discount
Evidence-based Invisalign Assessment at Most Affordable Prices in Melbourne by Specialist Orthodontists.
The success of Invisalign treatment depends on the right case selection. While the current research suggests Invisalign can handle mild to moderately difficult cases, some recent researchers suggest that patients with severe malocclusion, such as extraction cases, may be treated with Invisalign. At smile avenue, we take an unbiased, evidence-based approach for Invisalign case selection. We compare all treatment options with Invisalign, such as metal braces, ceramic braces, and lingual braces based on treatment risks, limitations, benefits, and treatment time. The outcome of the analysis is shared with the patient and a treatment course is decided with mutual understanding.
our specialist orthodontists have written many research publications, case reports, clinical trials in the field of orthodontics in some of the most prestigious orthodontic journals such as the American journal of orthodontics and dentofacial orthopedics, Australian orthodontic journal, European journal of orthodontics, journal of visual experiments, etc. Please follow the link to review our research portfolio.
we have also published a clinical trial in the USA world's first comparing the oral hygiene level of patients and the effects of root resorption using clear aligners (align technology Invisalign vs fixed braces). This clinical trial has been published in the prestigious American journal of orthodontics and dentofacial orthopedics (the official journal of the American Society of orthodontists). In this research trial, 71 participant patients in mid orthodontic treatment were enrolled (9 months to 18 months in orthodontic treatment). The oral hygiene level of clear aligners vs fixed braces and root resorption levels ( inflammation of teeth roots caused by orthodontic treatment) by clear aligners Invisalign vs fixed braces were compared to determine which appliance works best for orthodontic treatment.
More details about this published clinical research trial can be found at https://www.Ajodo.Org/article/s0889-5406(17)30861-2/pdf
USA clinical trial laboratory https://clinicaltrials.Gov/ct2/show/nct02745626
Our research-based well-published specialist orthodontists can treat from easy to most complex Invisalign cases giving you the best clinical outcomes based on current evidence and research.
Invisalign Treatment Success Factors:
Case severity: Selecting the right case based on available research on Invisalign.

Patient selection: As Invisalign is a removable system, it requires a high level of compliance in regard to prescribed wear time. Noncompliance can result in delaying the treatment time and also may result in relapse. This means that Invisalign aligners only work if the patient wears them for the required length of time.

Precise treatment planning–Multiple customised treatment plans and options can be created using Invisalign's virtual setup, Clincheck, prior to commencing treatment, for better patient understanding. Aligners are fabricated based on final treatment planning. This is the most important step for a successful Invisalign treatment. A sound understanding of orthodontic biomechanics and experience will improve the treatment planning, predictability of tooth movement, and the final outcome. Treatment plans and hence outcomes can vary between treating clinicians, dependent on basic orthodontic knowledge and experience. The three important factors which Smile Avenue Specialist Orthodontists focuses on include, but are not restricted to:

Restoring facial harmony (aesthetics)

Restoring function/occlusion (bite)

Preventing early relapse by spending time on final finishing and long-term retention. (we want your smile to keep rest of your life)
Things to consider before choosing an Invisalign Provider
1. Choose an Orthodontist who provides all orthodontic options: A good clinician understands the fundamentals of biomechanics and tooth movement. Whether these are standard appliances such as traditional braces, self-ligating braces, or Computer-aided systems like Invisalign or lingual braces (behind the teeth braces); a good clinician is able to work with all kinds of systems. This allows the selection of the best treatment appliance based on individual case assessment.
2. Falling for the cheapest Invisalign treatment provider: Undergoing orthodontic treatment is a major decision for most patients from a social, personal, and financial perspective. Whether it's a few hundred dollars more, you should always choose a provider you feel confident in, to provide you with the best orthodontic treatment. Cheap care is always compromised care. You can take free consults with general dentists and specialist orthodontists to compare their treatment plans. Most likely one will experience a significant difference in treatment planning and outcomes. A competent orthodontist focuses on Aesthetics, ideal occlusion (bite), long-term retention, reducing iatrogenic problems caused by orthodontic treatment, and compares Invisalign with other orthodontic systems to see what will give ideal results to a patient's specific needs. A general dentist focuses more on the overall well-being of your teeth, doing everything fillings, extractions, bridges, dentures, root canals, etc. Some dentists do minor orthodontics just focusing on front teeth correction and often just provide patients with only one clear aligner treatment option. A specialist orthodontists have three years of full-time further university education in orthodontics and his entire focus is just restricted to only practicing orthodontics hence better treatment planning, execution, and results.
3. Confirm you are getting Invisalign and not another similar product: Invisalign at present is potentially the only clear aligner system that is well researched and clinically documented. Invisalign has been used to treat over ten million orthodontic cases and is accepted by most orthodontists worldwide. Some clinicians may offer different, cheaper, clear aligner systems; however, these may be less efficient and may not be commonly accepted by most orthodontic groups in Australia. If a wider orthodontic community (orthodontists) are not using these systems, then it's a clear indication that these systems may not be clinically at par.
4. Avoid loan sharking Invisalign payment plans: If your payment plan is through a third-party payment provider, most likely there are hidden interests. These, in most cases, are already calculated in your treatment costs. Some third-party no deposit payment plans provide interest-free payments only over a few months, followed by interest rates charged at 9%-21% after this initial period. It's better to save some money towards your treatment rather than opting for high-interest loans. At Smile Avenue we offer 100% interest-free payment plans without the involvement of any third-party payment provider. If a clinician pushes you to pay everything upfront that means you may have no control over your treatment outcome as you have already paid for your treatment. Opting for a deposit with an interest-free payment plan option is highly recommended.
5. Check your orthodontic insurance cover: If you have any orthodontic dental insurance some insurers such as HCF and many others may only give you maximum rebate towards your Invisalign or other orthodontic treatment if your treatment is treated by an AHPRA registered specialist orthodontist. It is highly recommended before commencing your treatment to check with your insurer if there is any rebate difference based on a treatment by a specialist orthodontist or a general dentist to make an informed decision. You can check the details of any provider if they are registered specialist orthodontist or general dentist by clicking this link https://www.ahpra.gov.au/Registration/Registers-of-Practitioners.aspx
6. 3d itero scanner simulation: During your Invisalign consultation with dentists or orthodontists, your doctor will scan your teeth and show you instantly, before and after teeth movement simulations using itero digital scanners. This itero scanner simulation is purely based on an inbuilt AI technology developed by Invisalign predicting the teeth movement based on certain scenarios. As no two individuals are the same with varying gum and dental status, there is no guarantee your teeth will move as predicted by this default AI simulation because of individual biological limitations. A competent orthodontist who understands the concepts of biomechanics utilizes this AI technology with his knowledge and experience to further enhance or change it to create a custom treatment plan (clin-check) specific to your individual needs before fabricating custom Invisalign aligners. During your treatment, your treatment plan is constantly monitored and amended as per how your teeth move to get you a great treatment outcome. Choose an orthodontist based on qualifications, experience, and skills who can answer all your relevant questions and discuss your Invisalign journey and (clin-check) plan in detail rather than just deciding on a default AI-generated itero scanner simulation.
many DIY clear aligner orthodontic companies are also exploiting itero scanners using AI default treatment plans to create one size fits all treatment plans with no ownership or direct supervision. This doesn't work since every individual is different and any orthodontic treatment requires ongoing care and adjustments to your treatment plan during the course of your treatment.
Invisalign FAQ
How do you perform teeth shaving IPR during your Invisalign Treatment?
During your treatment, your orthodontist will perform IRP (intra proximal reduction) or teeth shaving where enamel for the sides of some teeth is shaved to create space. Please watch the video below which shows IPR.
How Invisalign aligners are used to correct an overbite?
With the help of attachment buttons and elastics, overbite is correct using Invisalign clear aligners. In some cases, aligner precision wings are created to push the lower jaw forward enabling lower jaw growth in young patients. Please watch the video below which explains the process.
How Invisalign Aligners are used to correct an underbite?
With the help of attachment buttons and elastics, an underbite is corrected using Invisalign clear aligners. Invisalign can be used in some underbite cases for complex cases underbite treatment will require braces / combined with jaw surgery. Please watch the video below which explains the process.
How do you use Invisalign rubber chewies to correctly position your Invisalign aligners?
Please watch the video below which explains how to bite on aligner chewies to keep aligners in right place.
How do you take care of your aligners?
Your Final Invisalign Result is Ultimately Determined by the Biomechanics Knowledge, Expertise, Treatment Planning and Execution Skills of your Orthodontist .

references
Free initial consultation, provided to all new patients. For information regarding Other Braces Costs pleaseclick here.
All current offers are subject to our terms & condition please click here for more details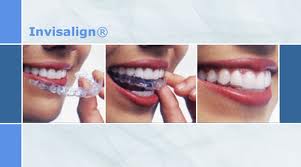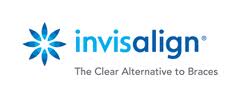 Disclaimer: All surgical procedures carry risks. before proceeding, you should seek a second opinion from an appropriately qualified health practitioner.