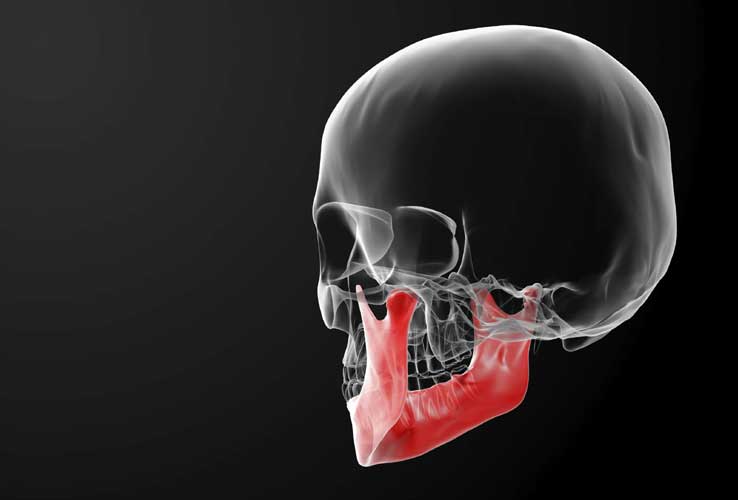 Jaw Surgery in Melbourne
Orthognathic surgery is more commonly known as corrective jaw surgery and is performed to correct conditions of the jaw or face that are unable to be successfully treated with less invasive treatments such as braces or Clear Aligners such as Invisalign.
Conditions requiring orthognathic surgery
Jaw surgery is generally regarded as the last resort when considering treatment for orthodontic problems. However, the conditions that do sometimes require jaw surgery include:
Class II malocclusion (overjet or overbite)
Class III malocclusion (prognathism or underbite)
Crossbite
Crowding
Deep bite
Gummy Smile
Cleft Palate
Asymmetry jaw or face
Surgical orthodontics may be utilised to treat adults with inappropriate bites or jaw problems. Ordinarily, jaw development stops by age 18 in males and 16 in females. To start orthognathic surgery, the jaws must have completed development and finished growth. Surgical orthodontics is required when the jaws don't align effectively, and a correct bite can't be accomplished with only orthodontic treatment. Orthognathic surgery will help appropriate adjustment of the jaws and will require pre and post-surgery orthodontic treatment to set the teeth in their precise position.
Planning for orthognathic surgery
It is most often performed in conjunction with the wearing of braces. Typically, a patient will be seen by one of our orthodontists, who will discuss a treatment plan. The patient will then see a maxillofacial surgeon (a specialist in the treatment of the jaws and face) who will discuss the details of the jaw surgery. Together, the orthodontist and the maxillofacial surgeon will outline a blueprint for the treatment that is carefully followed to ensure an excellent result.
Advantages of surgical orthodontics
People experiencing problems with mal-alignment of the jaws, facial asymmetry, developmental disorders or birth defects (e.g. cleft palate) and facial trauma are some of the prime candidates for surgical correction. Other conditions that may warrant surgical treatment are those suffering from severe wear and tear of teeth, chronic long-standing temporo-mandibular joint (jaw joint) problems, and trouble with regular oral functions such as chewing, biting, or speech. The primary objectives of Orthognathic surgery are to restore proper oral function and stomatognathic system, achieve maxillofacial harmony, and improve facial aesthetics, thus improving the patient's overall quality of life.
Risks and disadvantages of surgical orthodontics:
Some of the most common problems following orthognathic surgery include pain or discomfort, facial swelling, difficulty in eating, transient loss of sensation in certain areas of the face, or areas of hyper-sensation. Most of these drawbacks are overcome within the first four to six weeks after surgery. However, a select few cases may experience more long-term complications like permanent loss of sensation, permanent nerve injury, jaw joint pain, bleeding, relapse of the jaw to the previous position, the need for the root canal in selected teeth, the need for a second surgery. Most of these risks and complications would be discussed by your maxillofacial surgeon at the time of initial consult and treatment planning.
How to get the best Orthoganatic jaw surgery in Melbourne?
It is important to choose an orthodontic clinic wisely to assist you with the right choice of treatment, particularly surgical orthodontics. If you're looking for one of the best and most affordable orthodontic and jaw surgery teams in Melbourne, you might want to visit Smile Avenue Orthodontics. We have a great team of orthodontists and maxillofacial surgeons who are highly experienced in surgical orthodontics and are open on weekends to help you receive dental care at your most convenient time. With the latest digital analytical software, X-rays and intraoral scanners, we can work with you to show you the treatment simulation before even starting your treatment.
There are many reasons why you should consider Smile Avenue when you need orthodontic surgery:
- We will provide you with a free first consultation
- We offer low-deposit, interest-free payment plans to suit your circumstances
- We give you free retainers after your treatment, worth $1200 included in your costs.
- Free or Gap-free 3d intraoral teeth scan valued at $395 included in your costs.
- Gap-free orthodontics X-rays with any eligible private dental cover.
- Bulk bill Orthodontics X-rays covered by Medicare for eligible patients.
- With us, you have the best orthodontic surgical team in Melbourne. Our orthodontists are American trained from the USA's top orthodontic university, maxillofacial surgeons are oxford trained. Our specialists are well published in the area of orthodontics and oral surgery with decades of experience in treating complex surgical orthodontic cases.
- We are among a hand full of practices in Australia that can do the Surgery First Approach, for suitable patients, we can do jaw surgery first followed by the orthodontic treatment. The biggest benefit of this approach is that the patients can see immediate facial or aesthetic results followed by the teeth and bite correction without waiting for 12-24 months.
Our Surgical Research Publication:
Our orthodontists are very well-published in the areas of surgical complex orthodontics. Our research work, case reports have been published in world-renowned journals such as the American Journal of orthodontic and dentofacial orthopedics, Australian orthodontic Journal, European journal of orthodontics, Journal of visual experiments, etc. Please follow the link to visit our published research portfolio.
Jaw Surgery costs in Melbourne
The cost of orthodontic treatment could range from $7000 to $10000 (for orthodontic/braces treatment only) in Australia. The jaw surgery could cost up to $6000-$10000 for a single arch (upper or lower jaw). If a patient requires two jaw surgeries (bi-maxillary surgery) the cost could go up to $12000- $17000 (includes maxillofacial surgeon fee, anesthetist fee, hospital fee, and some part of it could be covered, if you have private insurance). For eligible patients, jaw surgery could also be done through the public system under Medicare. These costs are indicative only; the final quote can be only given post consultation with our specialist orthodontist and maxillofacial surgeon.
| | | |
| --- | --- | --- |
| Procedure | Item No | Approx Costs |
| Mandibular or maxillary osteotomy (single jaw surgery).For Bimax jaw surgery multiply by X2. | 45729 | $6000-$7000 |
| Genioplasty (chin) if needed | 45761 | $1000-$1500 |
| Wisdom teeth removal (each) if needed | 323, 324 | $400-$600 |
| Orthodontic Treatment (braces) complete treatment | 831 | $7000-$10000 |
| Treatment planning (1 month prior) | Item No | Approx Costs |
| Photos and Cephalometric Analysis | 081, 073, 072 | $150-250 |
| Dental Models | 071 | $250 |
| Articulation of models and analysis | 964 | $200 |
| Surgical Splint fabrication each | 965 | $250 |
N.B., not all items quoted in the treatment planning and procedures are required for every case, The above costs are for indicative purposes only and the final quote can only be given after consultations with our specialist orthodontist and maxillofacial surgeon.
The cost of surgery includes the four routine post-operative review visits scheduled over the eight weeks following surgery and any routine care needed in the immediate post-operative period. you may be eligible for two types of rebates for the different item numbers. The 5-digit 'medical' item numbers (e.g. 45729, 45738) usually attract a Medicare rebate as well as additional private health cover. The 3-digit 'dental' item numbers are usually rebateable via eligible extras cover. An exact cost for the use of the hospital facility and anesthetic fees ($1500-$2000) can be obtained directly from the hospital and the anesthetist's rooms depending on the patient's choice of hospital.
.
FAQs
How much pain is involved with jaw surgery?
Some pain is associated with jaw surgery but is generally less than that of other surgeries as there is less trauma to the soft tissue. Most patients are able to leave the hospital by the third or fourth day, by which time any pain associated with the surgery is minimal.
How much swelling is associated with jaw surgery?
As jaw surgery involves only minor trauma to the soft tissue, the swelling will have largely subsided by the time the patient leaves the hospital, usually by about four days after surgery.
Is jaw surgery dangerous?
There is some risk associated with all surgery, and your orthodontist and maxillofacial surgeon (jaw/face specialist surgeon) will discuss this with you before your surgery.
How long are you in hospital after jaw surgery?
Most patients are able to go home from the hospital four days after surgery. Of course, this depends on your individual case.
What conditions are treated with jaw surgery?
While many orthodontic issues are treated without surgery, orthognathic surgery (or jaw surgery) is a treatment option for several dental conditions. These include Class II problems (overjet or overbite), Class III problems (prognathism or underbite), crossbite, crowding, deep bite, and open bite. Your orthodontist will discuss treatment options with you and develop a plan that suits your individual case.
How long does the treatment take?
Patients requiring orthognathic surgery (corrective jaw surgery) are generally in the hospital for about three to four days. It is important to remember that jaw surgery is not a complete treatment – it is performed in conjunction with other treatments, including braces before and after the surgery.
Overall treatment time depends on the type of treatment that may suit your clinical case and the severity of the problem. In cases that require jaw surgery, it may take 18-24 months to complete the whole treatment. In growing patients or adolescents where jaw growth modulation is planned it may take up to 12-36 months of treatment to achieve the desired correction.
'Any surgical or invasive procedure carries risks. Before proceeding, you should seek a second opinion from an appropriately qualified health practitioner'.